Hello!
In 2017, my husband Steve and I started making daily videos for our 5th year-long art class… 365: Activate Your Art Brain. A large undertaking for sure… but it turned out to be such a rewarding and creative experience!
So… we are continuing 365 on into the future!
This has been one of my personal most creative years ever, and I sincerely hope you can join me in making creativity a daily adventure!
xoxo
Carla
_____________
365: Daily Creative Practice
A Creativity Video Each Day
Prompts • Techniques • Assignments • Community
Class begins January 5, 2018… Join Today!
Welcome to 365!
This is our second year and we can't wait to get started.
We have a new platform, new ideas and new artists!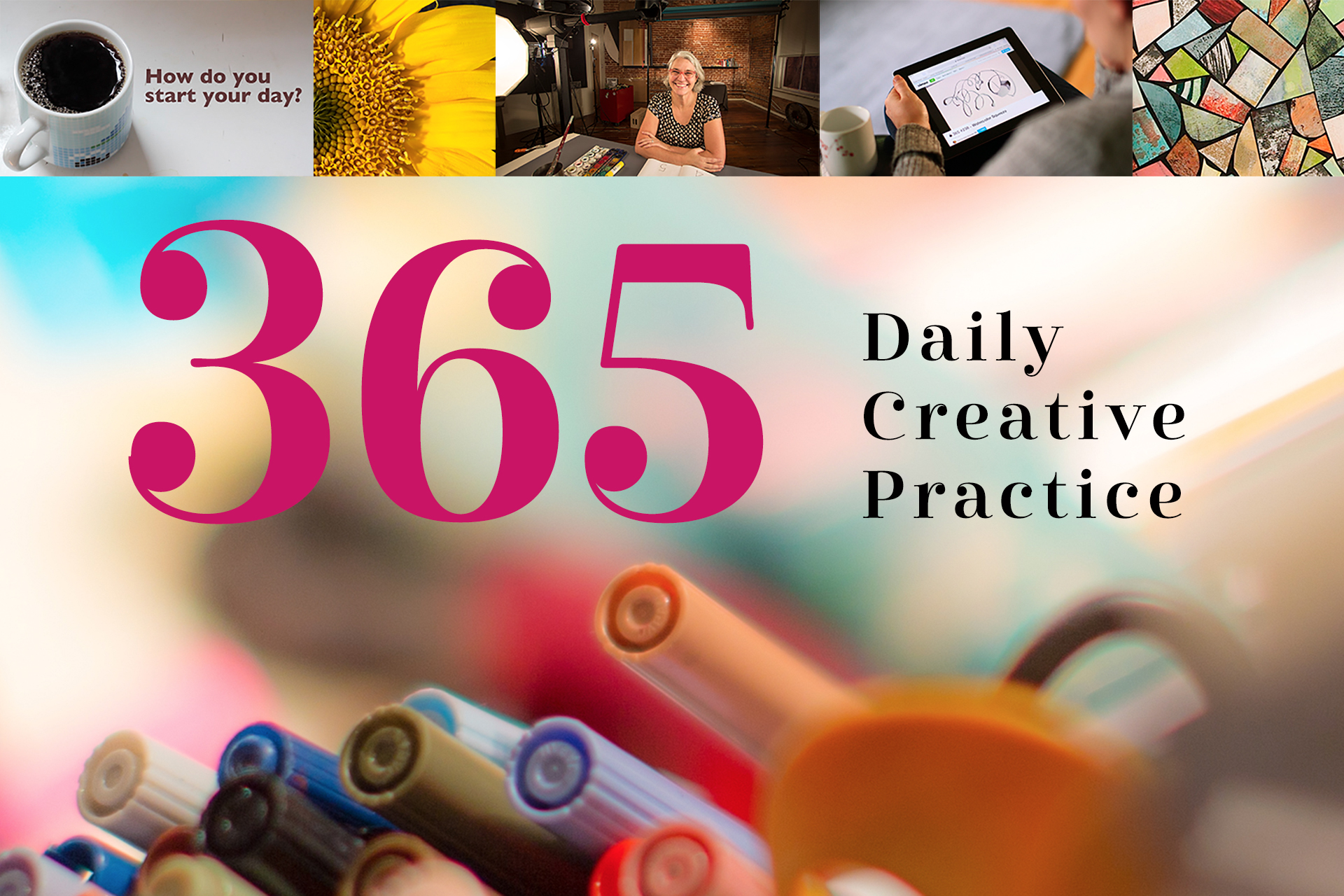 Welcome to 365!
Our goal is to bring a little inspiration and direction to help you develop your personal art, to stimulate ideas, and maybe enhance how you see the world around you. A short, daily video in your email inbox starts the process and we try to make every day a surprise. These will include interviews, visits with artists, stories, inspirations, suggestions and prompts, techniques, tips, and more.

NEW FOR 2018!
• Every Friday will feature a more in-depth painting, drawing, or mixed-media project where I will share new ideas, experiments, and things learned from other artists.
• Weekly Digest Function so you can choose whether you want to get your prompts every day or on a weekly basis.
The first video goes live Friday, January 5, 2018.
We hope you can join us!!
____________
____________
More
• Creatives from all genres welcome and encouraged to join in!
• Registration fee is good for people living in a single household.
• Two closed Facebook groups will be set up ("spirited" and "casual") which is a great way to share our artwork and get to know other students from around the world.
• Great for homeschool families.
• Supplies? You will need things to draw and write with, things to paint with, and things to take pictures with.
• 365 is a continuously running class and, starting January 5, 2018, all students will have access via a renewable membership, which runs for one year from the date of purchase.
• Questions? Click Frequently Asked Questions, or email me at carla[at]carlasonheim.com.
THANK YOU SO MUCH!