The charming Lendon Noe has a new class! I hope you can join us!
_____________
Inspired by Lives & Letters
Instructor: Lendon Noe
3-Week Class • 6 Lessons • $85
Class Dates: February 13- March 1, 2018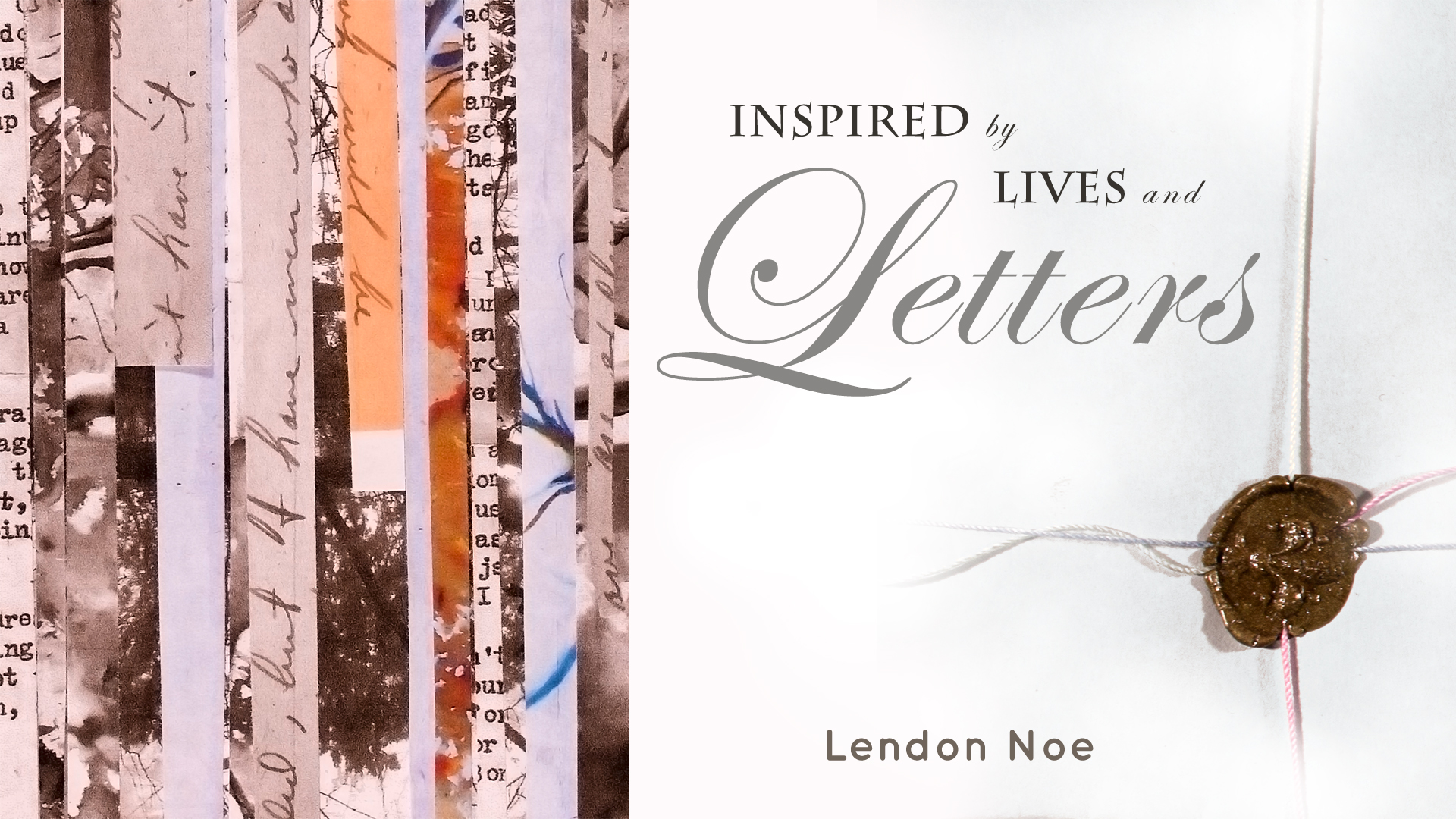 As artists we are always looking for inspiration. What's my next project going to be? What is it that I am trying to say with my artwork?
Rather than just wait in hopes of a muse, I often go looking!
One of my sources for inspiration has been in the lives as revealed in the letters of my favorite poets and authors, and in this class I would like to share some of my approaches  with you.
It's not unlike a treasure hunt. A little bit of reading, an interest is sparked, one clue leads to the next, and before you know it you have a whole series of work!
Letters (as in correspondence between two people) will be an underlying theme. We will look at some of my favorites: the Master Letters of Emily Dickinson, Rilke's Letters to a Young Poet and Letters to a Young Painter. We will give a nod to Nick Bantok and his Griffen and Sabine series.  And then John Berger's correspondence with John Christie, and I have some personal letters that are real treasures and I bet you do, too.
We will be working relatively small, usually no bigger than 9″x 12″. In fact, 4″ squares will be another underlying theme. There will be lots of mixed media, ink, tissue and collage techniques, a plaster surface treatment and some optional sealing wax tips. You should come away with quite a few pieces of finished work, some of which could actually be mailed!
I am so looking forward to working with you.
Lendon
___________