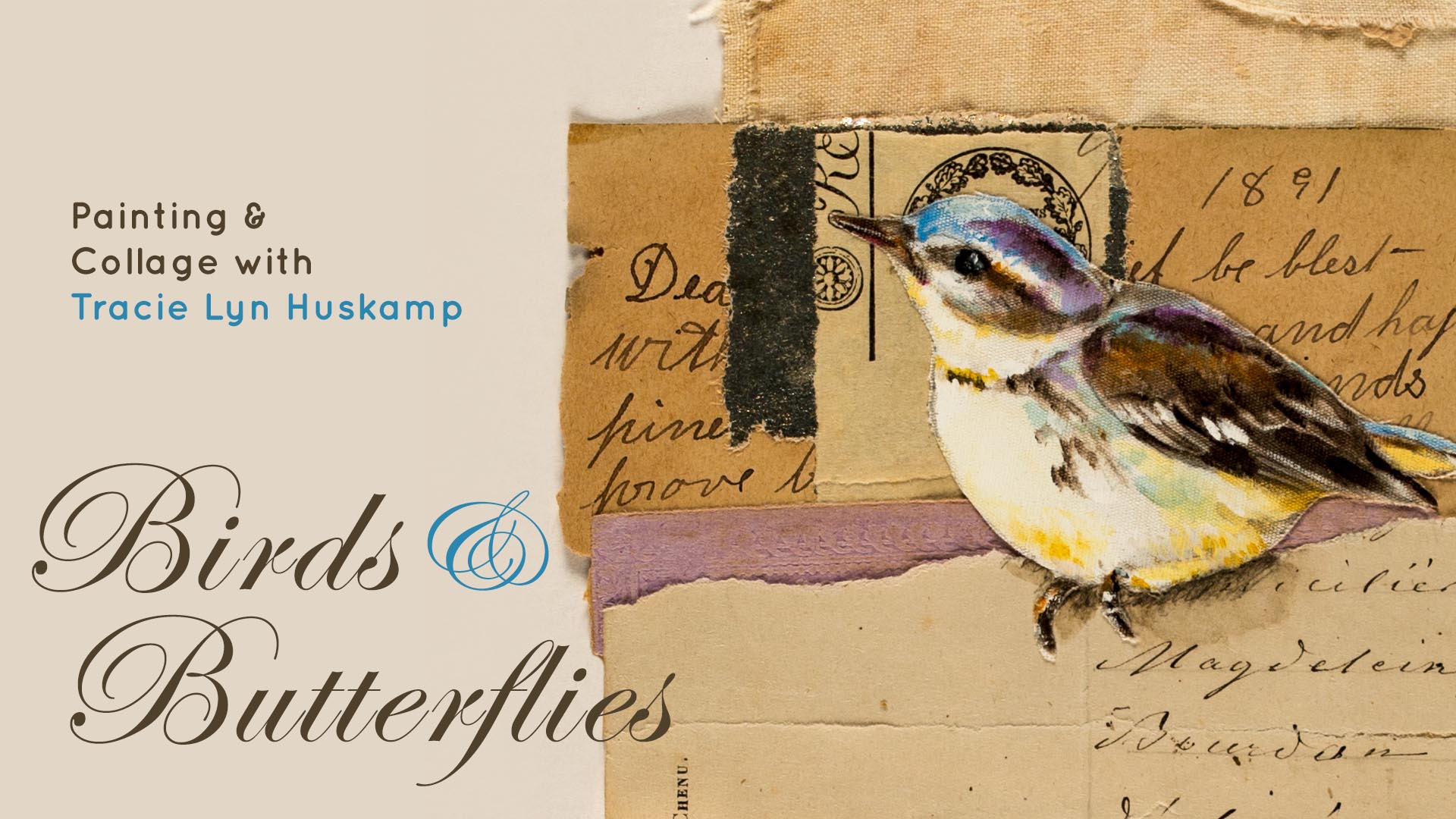 Birds & Butterflies
Collage + Painting
Instructor: Tracie Lyn Huskamp
2-Week Class • 6 Lessons • $85
Class Dates: May 15-25, 2018 
___________
Birds and Butterflies inspire our imagination and capture our hearts!
In this fun, nature-inspired class we will begin by gathering photos of birds and butterflies. Next will make acrylic paintings on fabric with a step-by-step technique that makes realism surprisingly simple.
From there we will embellish our realistic butterflies and birds with stenciling, bits of old lace, stitching, buttons, pearls, sequins, beads, or vintage rhinestone jewelry, and then put it all tougher with found collage ephemera to make intimate, personal, and fun pieces of art. Once we start assembling our collages, the sky's the limit for the different things you can do.
___________
For a list of supplies needed, click HERE.
____________________________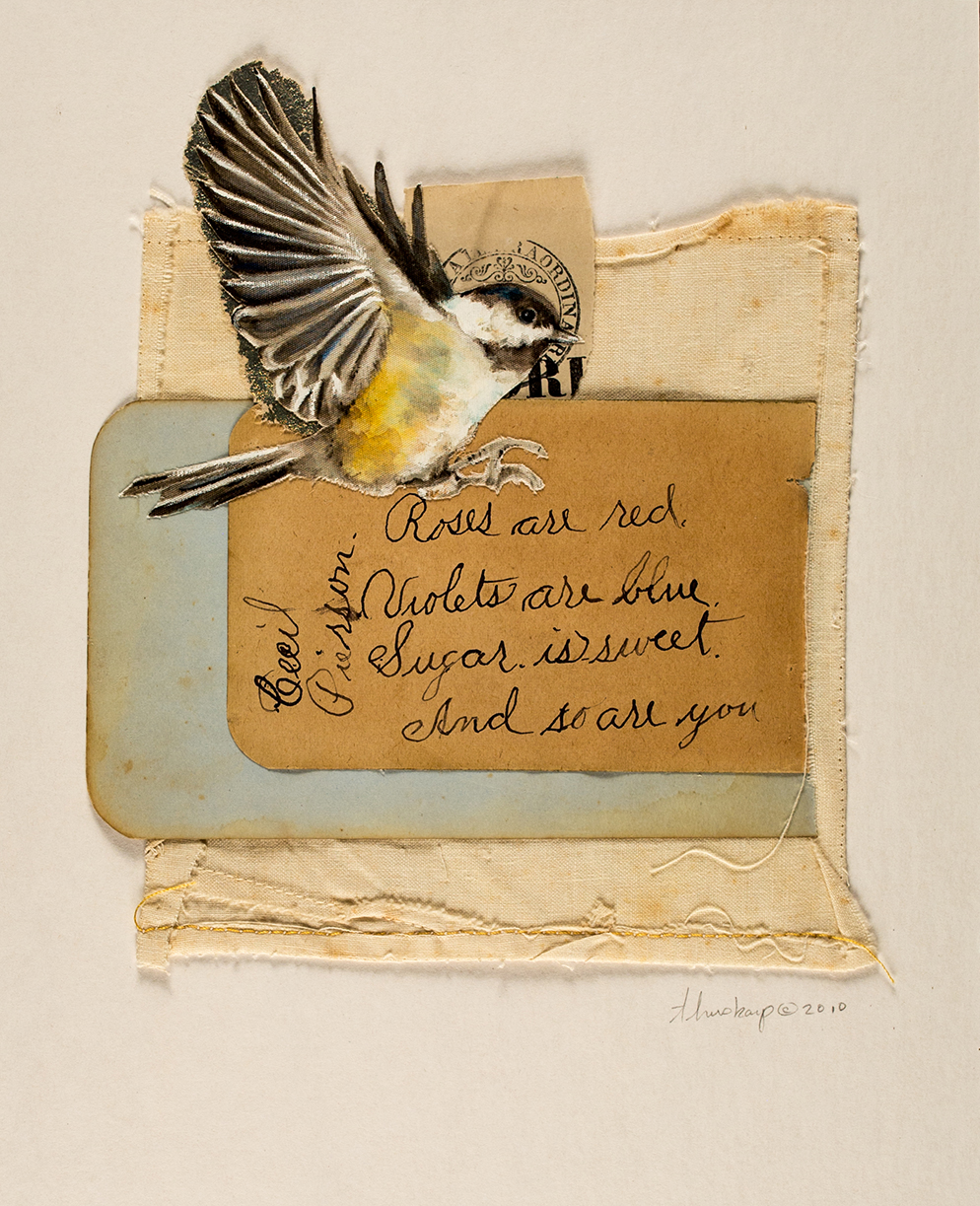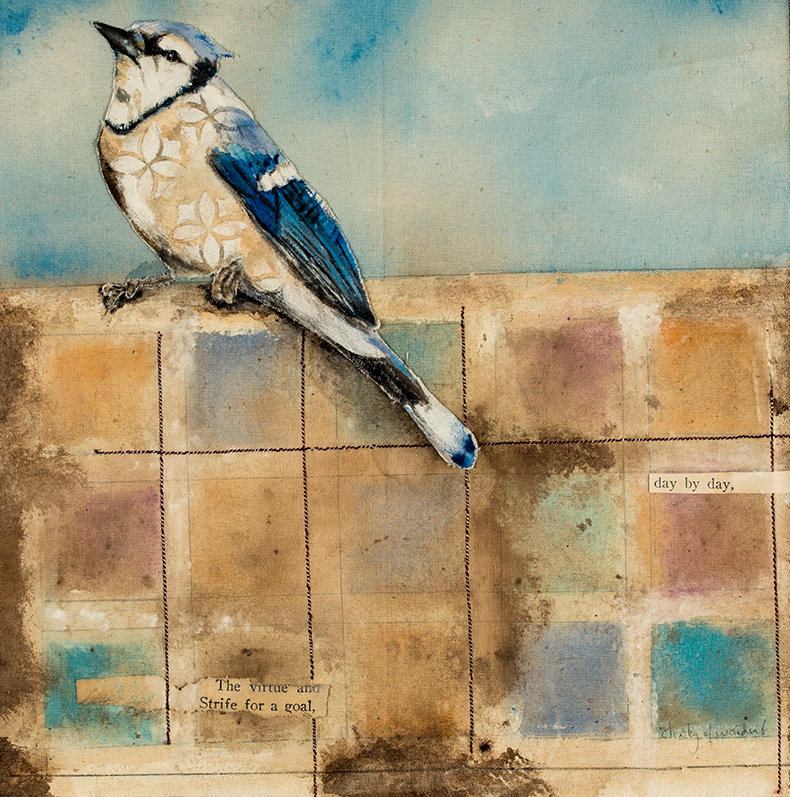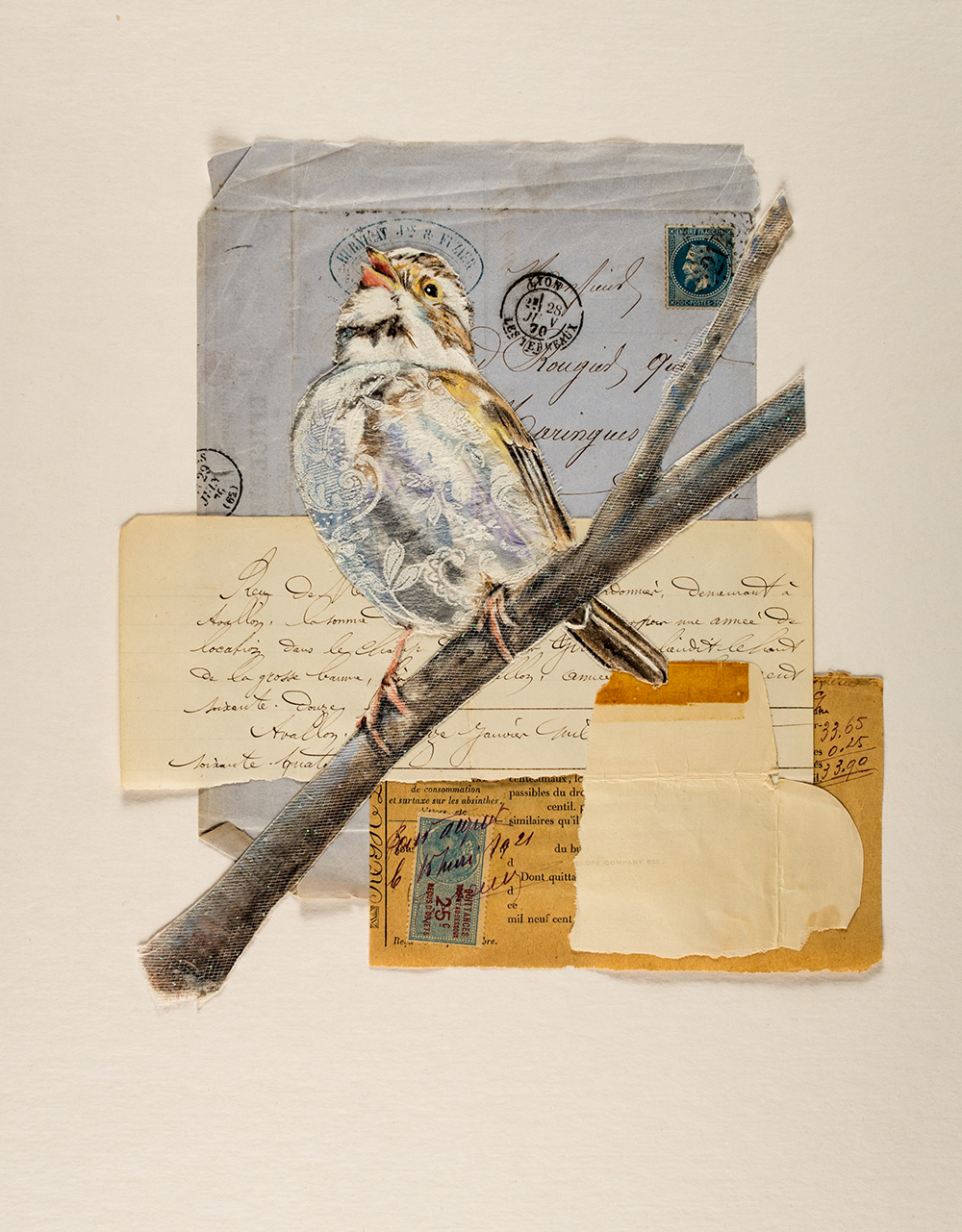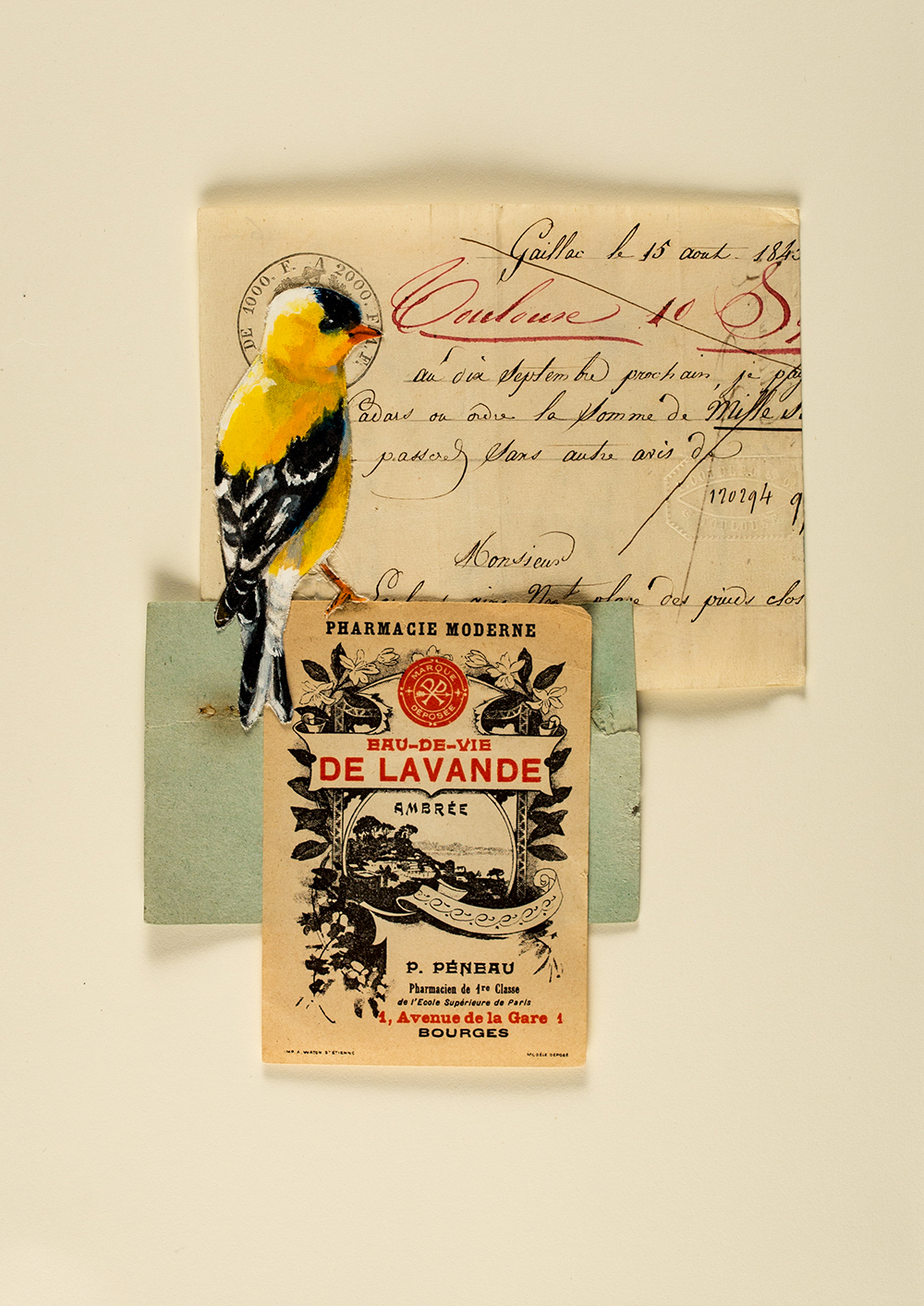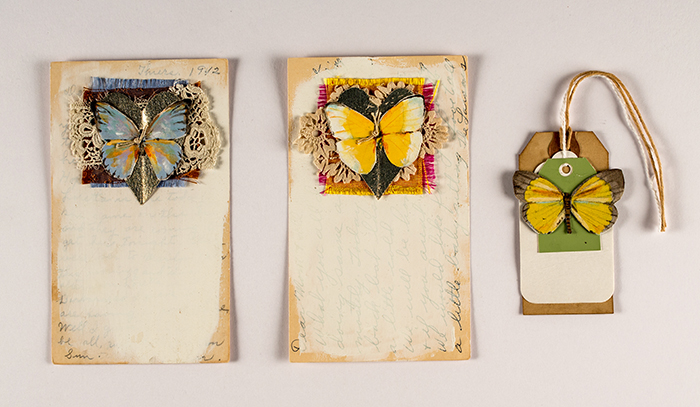 __________________________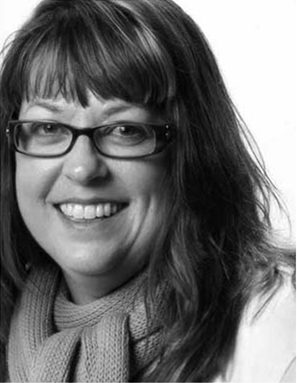 Tracie Lyn Huskamp holds a B.F.A. in Graphic Design from Wichita State University. After graduation, she worked as a Product Designer/Illustrator creating mass-market products. A number of her designs sold in Wal-Mart, Sam's Club, Costco, Hobby Lobby, Lowe's, and Walgreens. In 2007, she left her corporate position to focus full-time on her own art. In 2009 her book, Nature Inspired, was published by Quarry Books. Her work has appeared on the cover of Somerset Studio Magazine and in Somerset Memories, Artful Blogger, Quilting Arts Gifts, and Life Images. Tracie licenses her artworks to manufacturers of fabric, calendars, stencils, scrapbooking, stationery, home goods, and bath. She shows in various galleries and recently participated in an invitation-only exhibit hosted by her hometown, the City of Wichita, Kansas. See more of Tracie's work at www.thereddoor-studio.blogspot.com.