Hi Everyone!
Karine is re-running her very popular class, "Intro to Abstract Painting," beginning Tuesday, May 29, 2018! If you have signed up for "Intro to Abstract Painting" previously and would like to be part of this repeat session, just email me at carla[at]carlasonheim.com and let me know.
Thank you! And the rest of you? I hope you can join us!
Carla
//player.vimeo.com/video/87719252
Intro to Abstract Painting
Instructor: Karine Swenson
2-Week • 6-Lessons
Repeat Session Dates: May 29 – June 8, 2018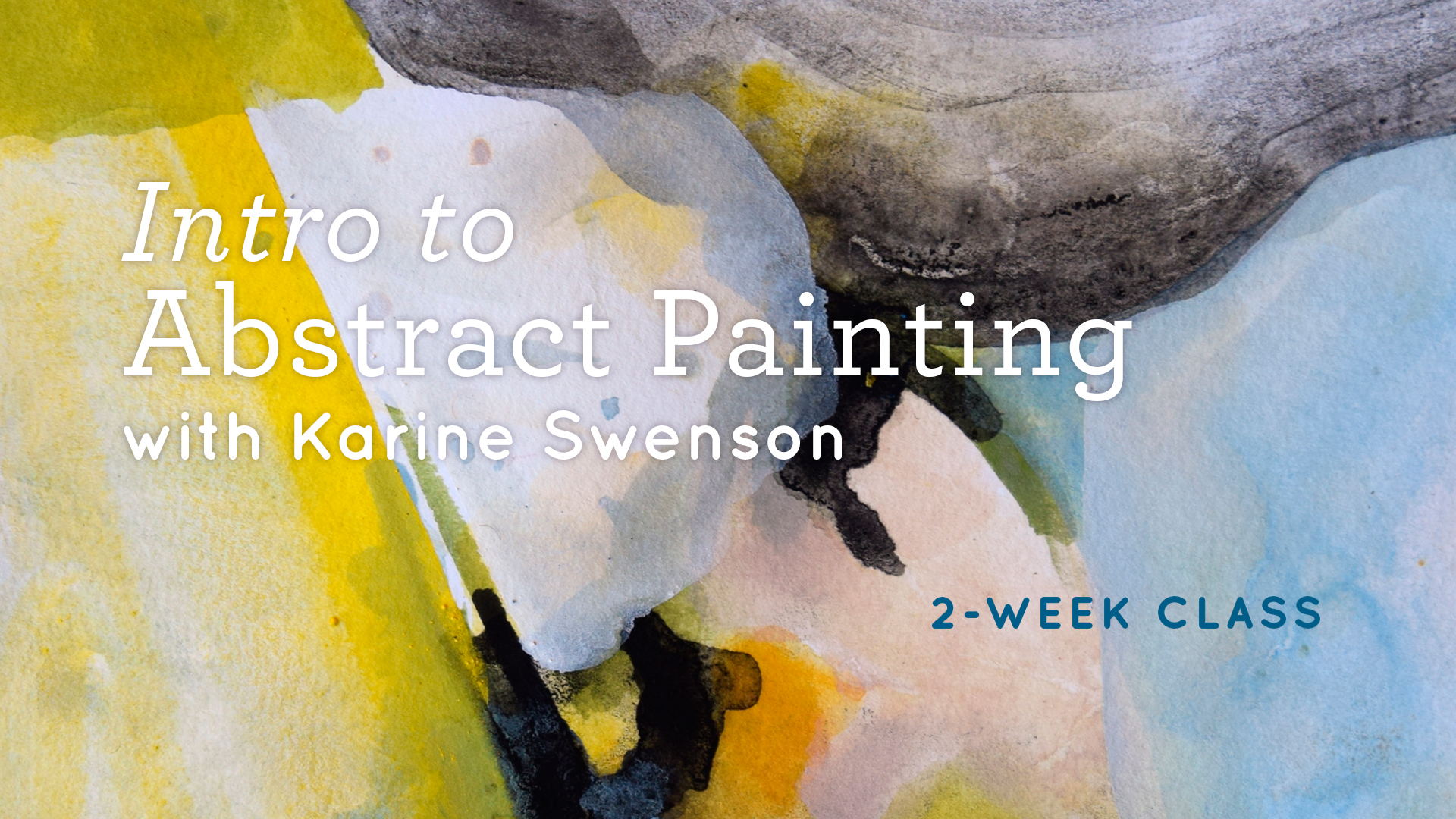 Have you have ever had an interest in abstract painting? Would you like to paint with more freedom or feeling?
In this class we will explore a variety of mark-making techniques with an emphasis on finding what works for you as an artist. Karine will demonstrate drawing and painting intuitively, and share with you a few of her favorite abstract painters and help you understand some of the concepts behind non-representational painting (painting without recognizable imagery).
She will encourage you to try new things as a way to experience breakthroughs and encourage you to work quickly. You will be finding ways to develop your own way of applying paint and to compose the visual space.
During this class, you will work on many (up to twenty) small sketches and 3 to 4 paintings.
Click HERE for a list of supplies needed for this class.
Join us! Click HERE for more information and to sign up!