Meaning Making: Inspired by Place
Instructor: Lendon Noe
6 Lessons over 3 Weeks • $85
Class Dates: February 26 – March 14, 2019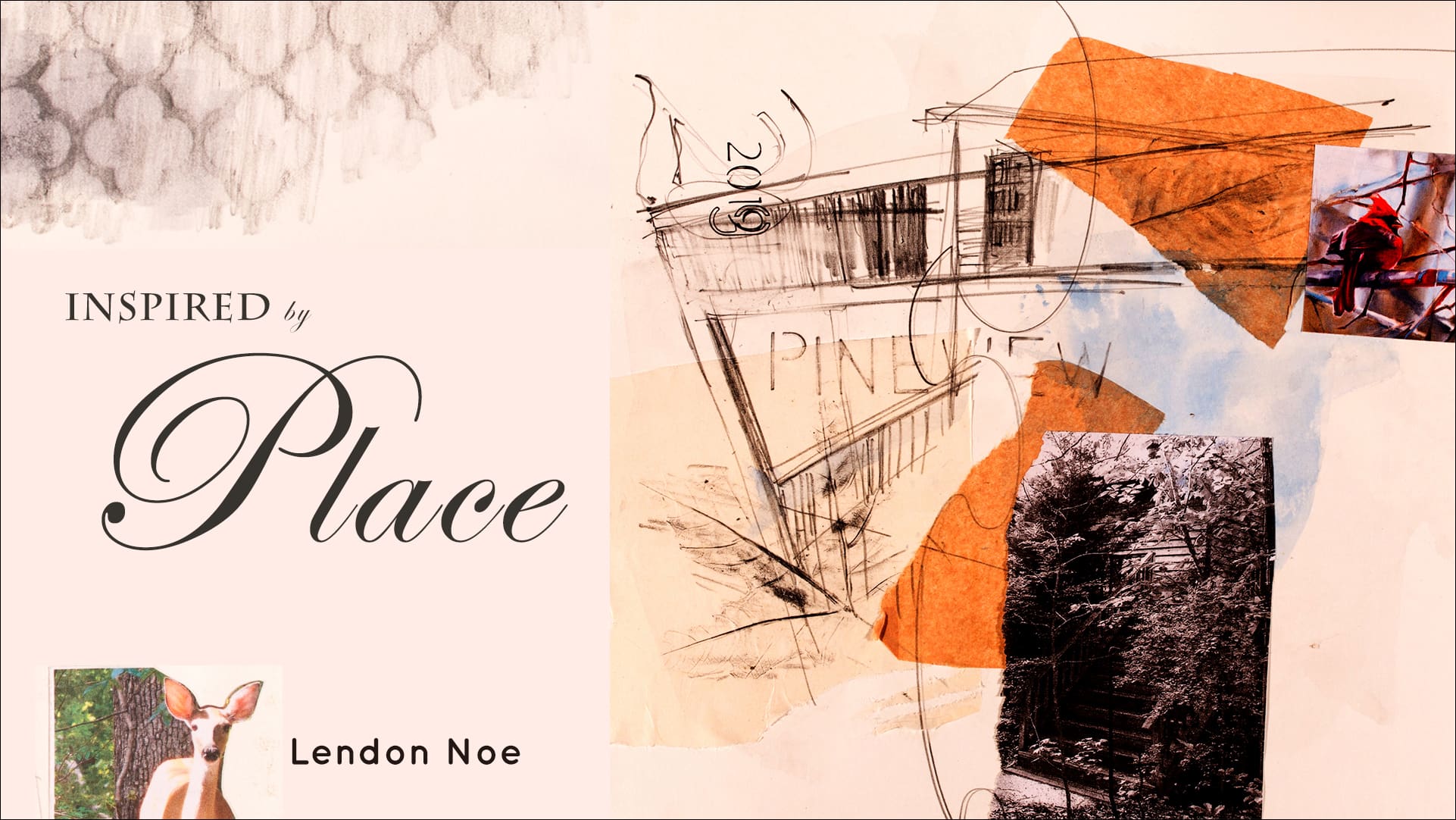 Class Description
We are moving from the home in which we have lived for 20 years. I have loved this place. It's really hard to believe it's been 20 years!
What are the significant places in your life? It could be the home you are living in now, the home you grew up in, your school or the place in which you worship. Or perhaps you are travelling and each place you visit is memorable. Or perhaps your memorable places are in nature.
I would love to have you join me in working with imagery and projects designed to help us focus our attention on our most important places. You will work with drawing, collage and photographs in your sketchbooks, on larger paper, and in the format of two handmade books.
All together we will create a series of projects that will remind us always of our special places and hopefully lead into some significant works of art!
Come join us!
Lendon
_____________________
Class Itinerary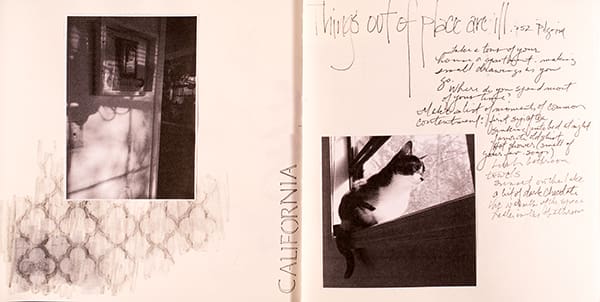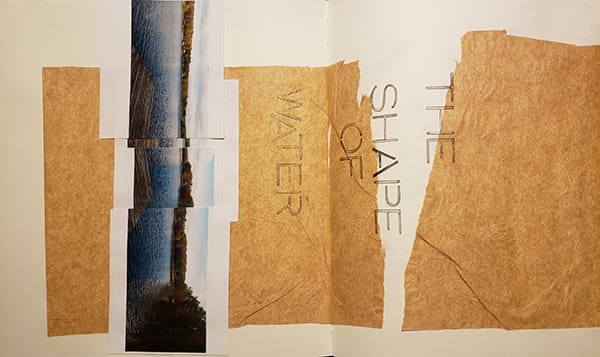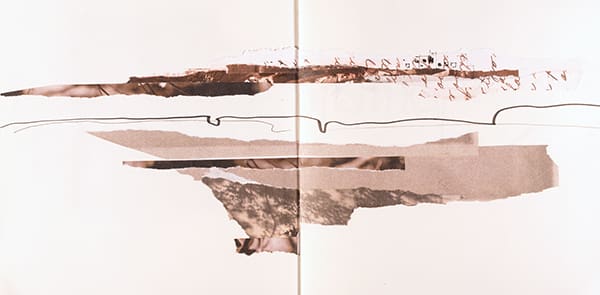 Lesson 1 – Sketchbook Warmups
Our focus in this class is on our significant place. Your place may be in the landscape, others may be in the city and architectural. Our only requirement is a connection that we have forged. Let's start by doing some small warm ups in a loose and abstract way in our sketchbook using  only three values, then we'll do a couple of bigger versions with torn paper collage. Begin photographing your significant place, adding printouts to your sketchbooks.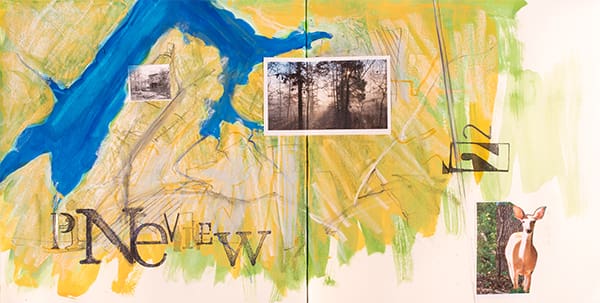 Lesson 2 – Map!
Where is your significant place located in the grand scheme of things? Let's make a map! Actually, let's make two, one by masking roads and one not.  I'll give you plenty of good "how to" as we explore our territory.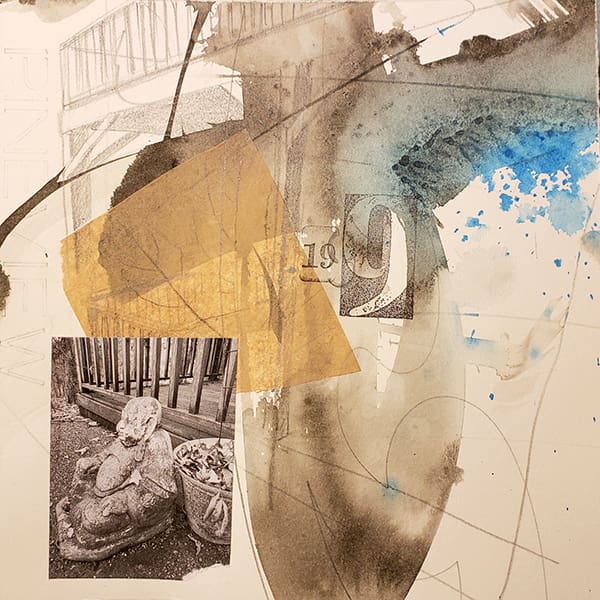 Lesson 3 – Enhancing the Memory of Place
In this lesson we will be using a series of "creative prompts and constraints" to draw inspiration from our significant place. It's a recipe that includes a rubbing, a French curve, some drawing and a little collage. Fun!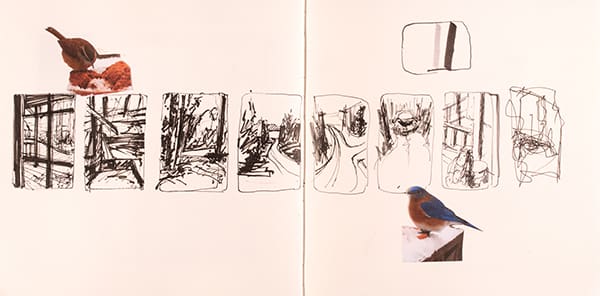 Lesson 4 – Let's Take a Walk!
In this project (over two lessons), we are going to create a little flip book that documents a favorite walk.  We start by making photographs and then narrow our walk down to seven steps by doing some quick contours in our sketchbook.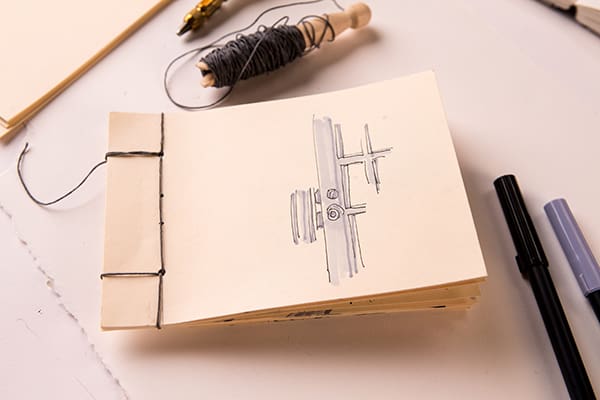 Lesson 5 – Flip It
Now we will develop our images from the last lesson into a flip book using 4″ x 6″ card stock and some markers. It's quite spectacular to watch our walk take place before our eyes. I will show you a simple Japanese stab binding you can use to hold it together.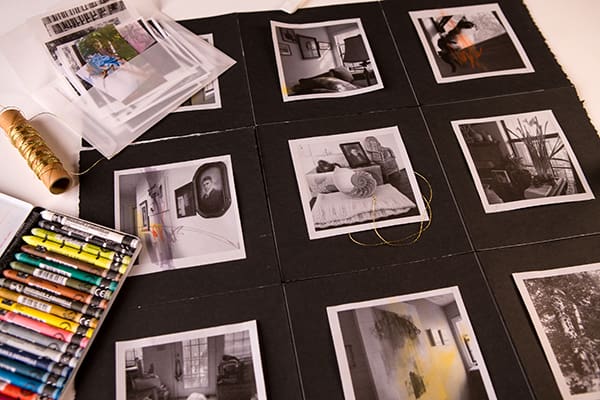 Lesson 6 – The Book of the Interior
In our last lesson we will focus on an interior and make a slightly funky book often called a flexagon. It creates a pleasing square folded form as well as a pleasing full page spread of squares within a square when unfolded. We will use our cameras and focus on what might be defined as still life. We will be looking for the quiet moment, the still moment (this reminds me of Eudora Welty) and we will be focusing particularly on light and dark. But before we finish, we will jazz our photos up with some mixed media experimentation. 
For more information and to sign up, click HERE!