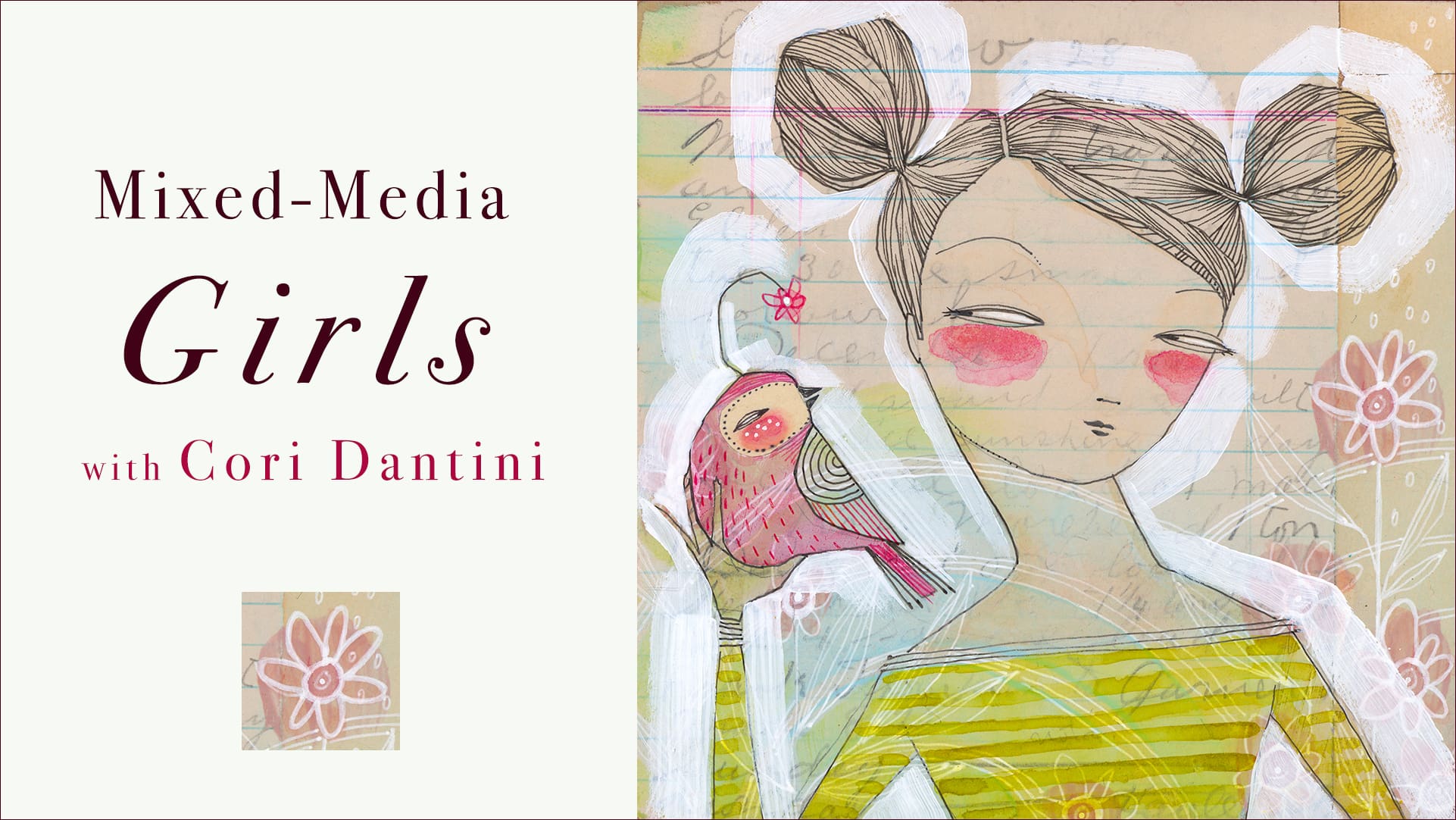 Mixed-Media Girls with Cori Dantini
6 Lessons – 2 Weeks – $85
You cannot imagine how excited I am to be sharing my own little world of mixed media painting with all of you! By layering vintage paper, we will create a different type of an underpainting, one that will (typically) reveal its own message as you draw and paint. We'll spend time looking for our own illustrative style of faces/people and will become familiar with using a pen nib and ink as our drawing implement.
We will create a series of mixed-media paintings and will talk mediums, color pushing, line, pattern making and — for our final hurrah — we will use white paint to hold everything together.
Oh! and I almost forgot…  we will discuss the magic of all the layers and how they push and pull each other forward and backward, not to mention all the tiny little written details floating around, which help to create a different kind of story.
It really is a delightful process filled with its own kind of magic. I hope you will join me!
OOx, Cori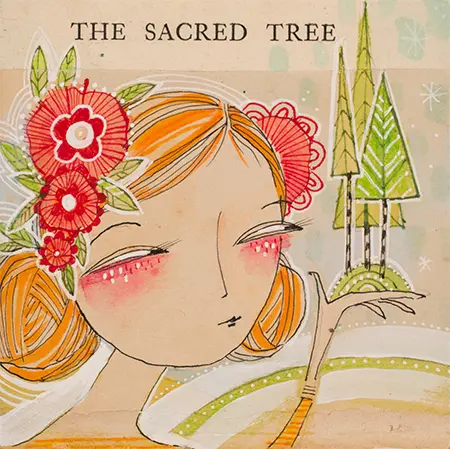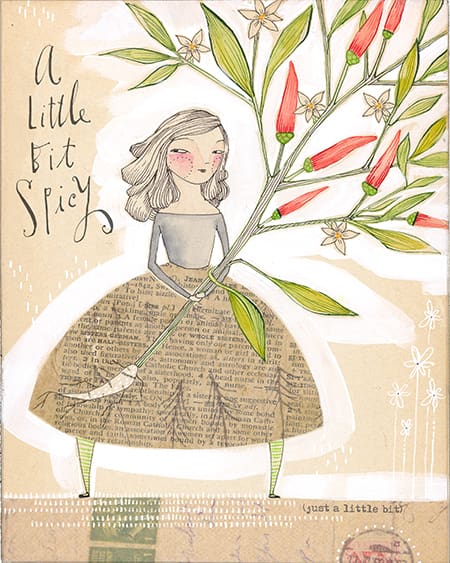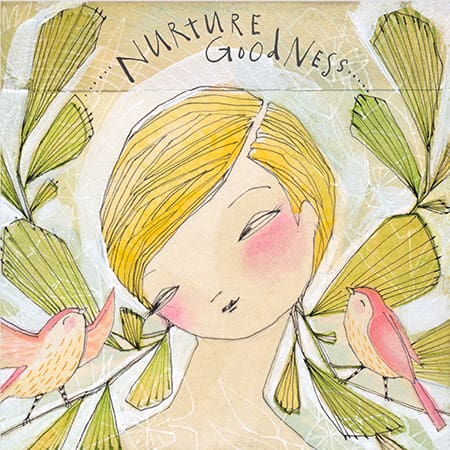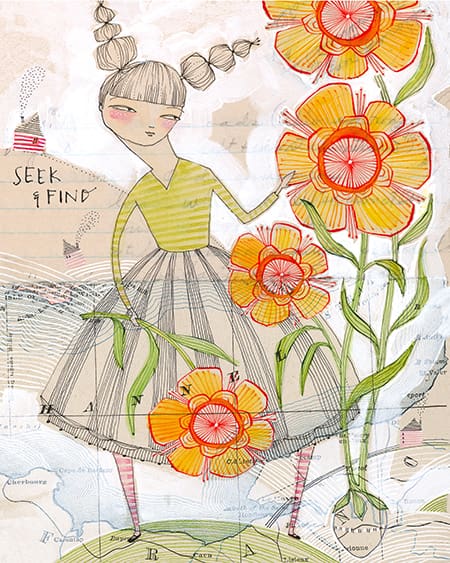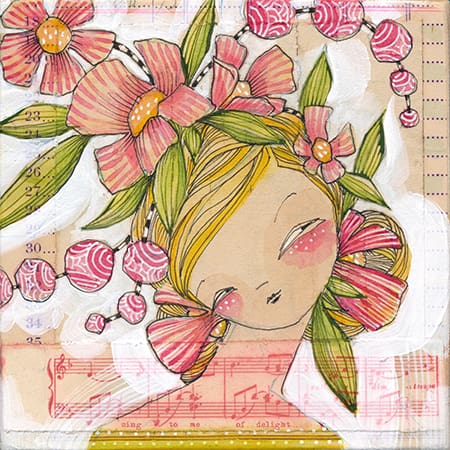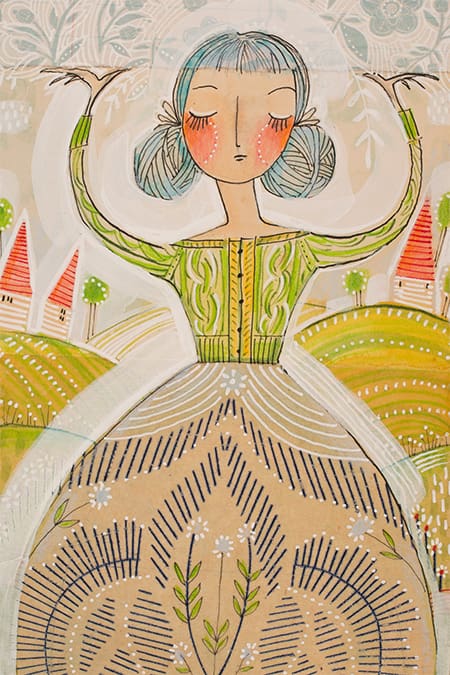 For details and to sign up, click HERE!