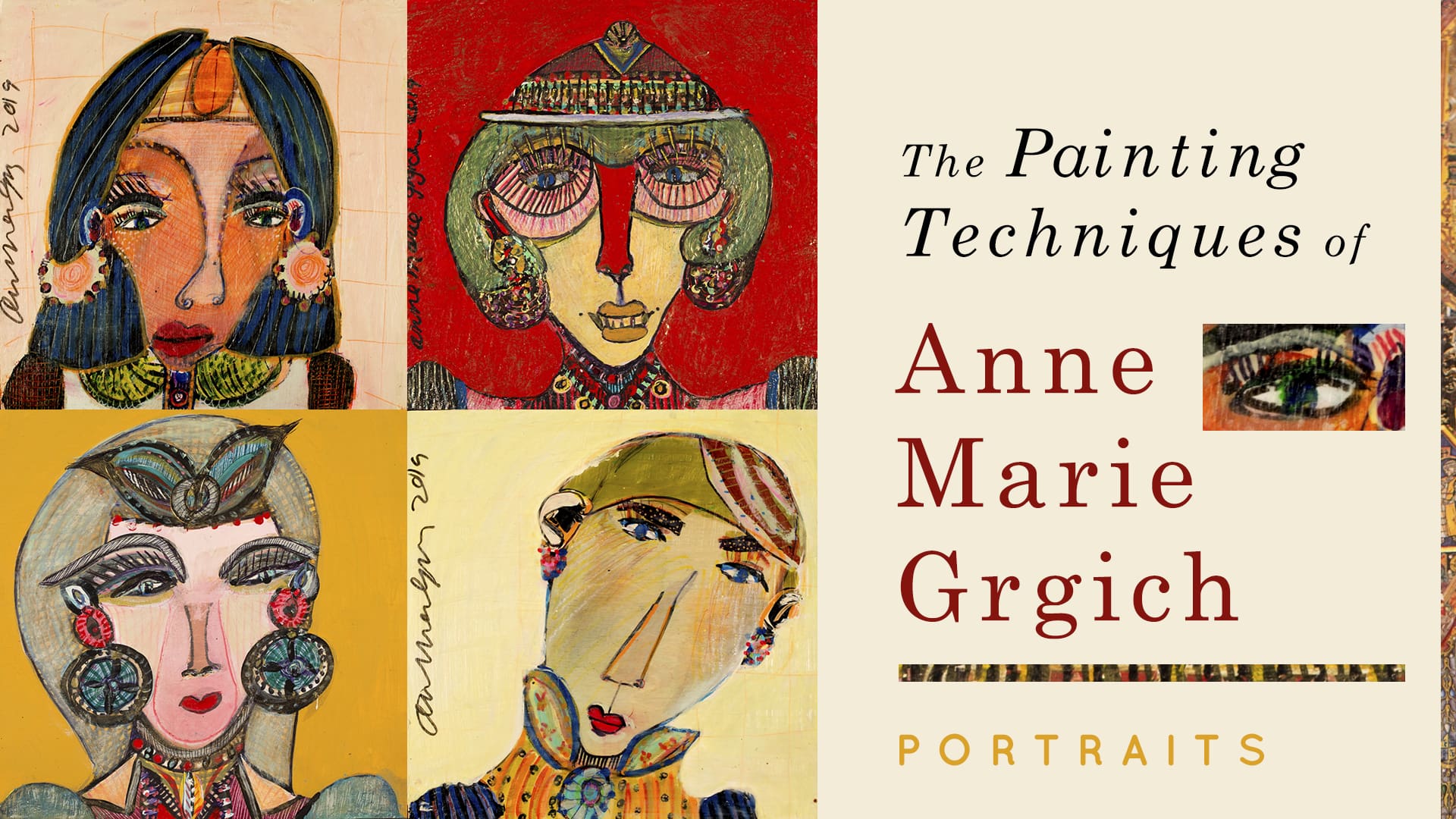 The Painting Techniques of Anne Marie Grgich
6 Lessons • 2 Weeks • $85
Class Dates: May 28 – June 6, 2019
Work on six paintings in a fun frenzy using all manner of mixed media with internationally recognized Outsider Artist Anne Marie Grgich as she shares her approach to mixed-media painting. Anne demonstrates that creating expressive portraits is accessible to anyone.
We all have an inner magical child. Letting our intuition guide our shapes and forms is a process that is fun, freeing and creates authentic results. We will do this by working on multiple paintings at one time, using any and all media at hand, as Anne demonstrates her beautiful way of working that is at once both intense and wonderfully casual.
Build, with paint and pens, faces that tell a story, speechless yet full of human emotion.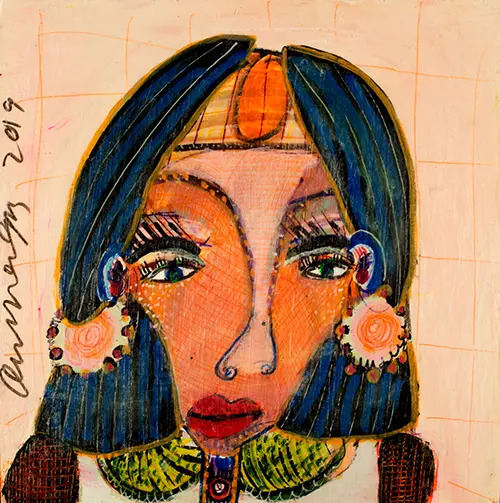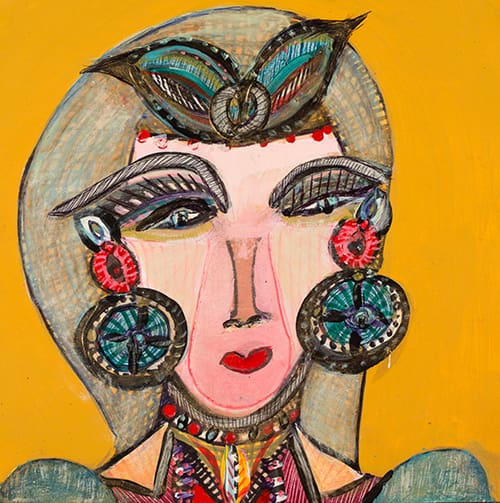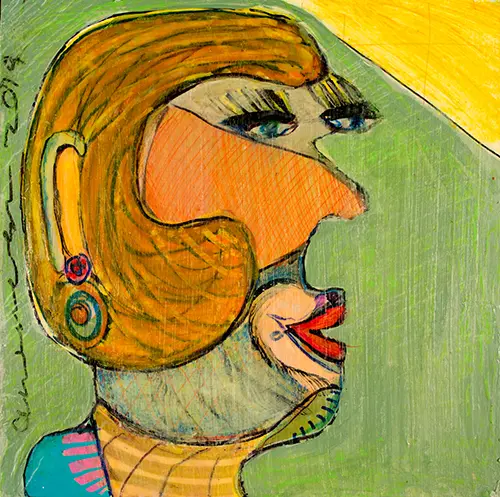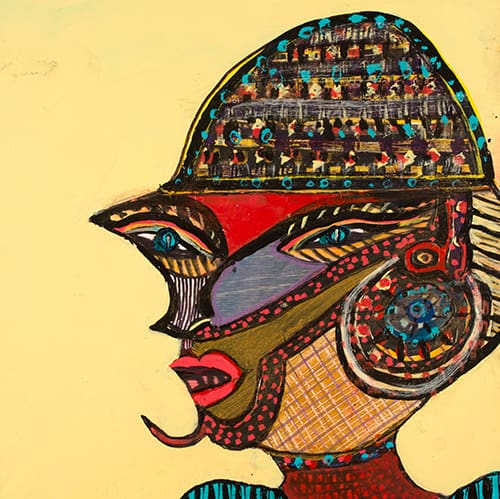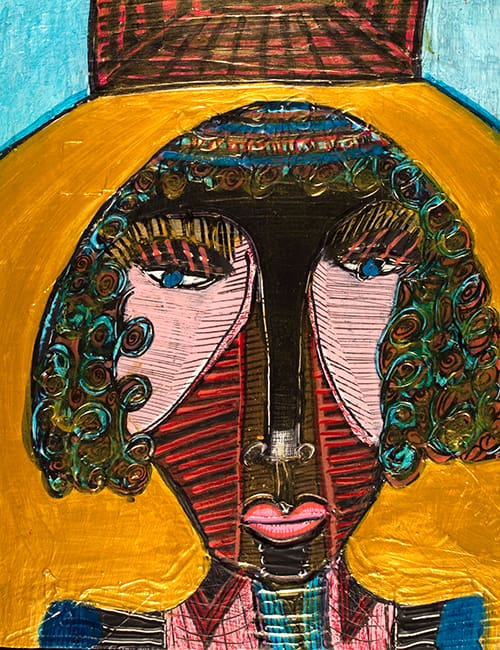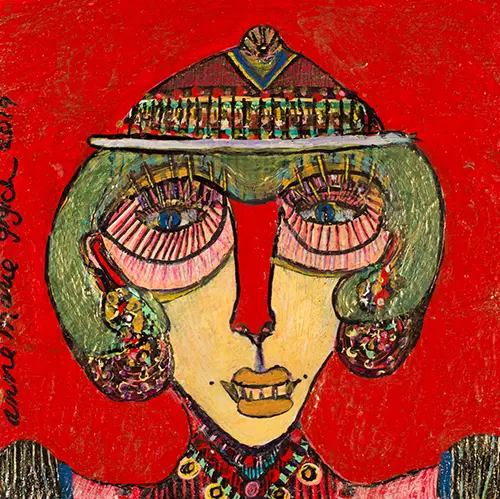 About Anne
Born in Portland, Oregon in 1961, Anne Marie Grgich began making spontaneous art at the age of 15, mostly junk constructions and clandestine paintings in her family's books. She first introduced collage into her work around 1988, but took it to a higher level in 1997 during a period of illness. After her recovery she began to produce collage paintings – images of people encountered over time in the street and in mind journeys that manifest themselves and recombine, according to her mood, in the process of creation. Over the past 30 years, Anne has been featured in numerous publications and exhibitions, and her books and paintings are in public and private collections worldwide.
Join us for this unique opportunity to learn from Anne online!