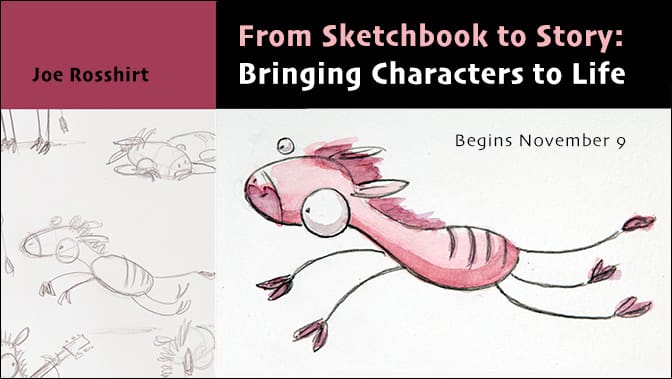 From Sketchbook to Story: Bringing Characters to Life
Teacher: Joe Rosshirt
Looking through old sketchbooks is my favorite way to break a creative block and it is here that I often find little nuggets of gold: rough characters, doodles and even blobs that can become the start of something new. In this class we will use those starts as stepping stones to create a narrative that can develop into a series of paintings, comic strip, picture book, graphic novel, you name it!
But no worries if you don't have extensive sketchbooks — we will start the course with some sketching techniques to get you started. Then we will learn ways to simplify and pose characters so they can be drawn again and again, work on techniques in ideation, and then move step by step towards a story. By the end of this class you will have at least one final illustration and, I hope, lots of fun getting there!
Joe
Here are some of my illustrations!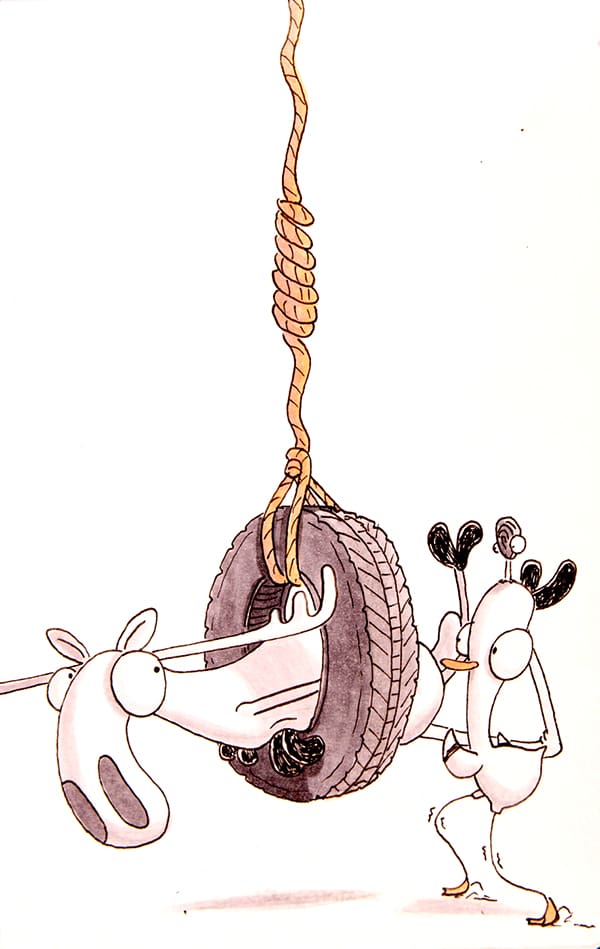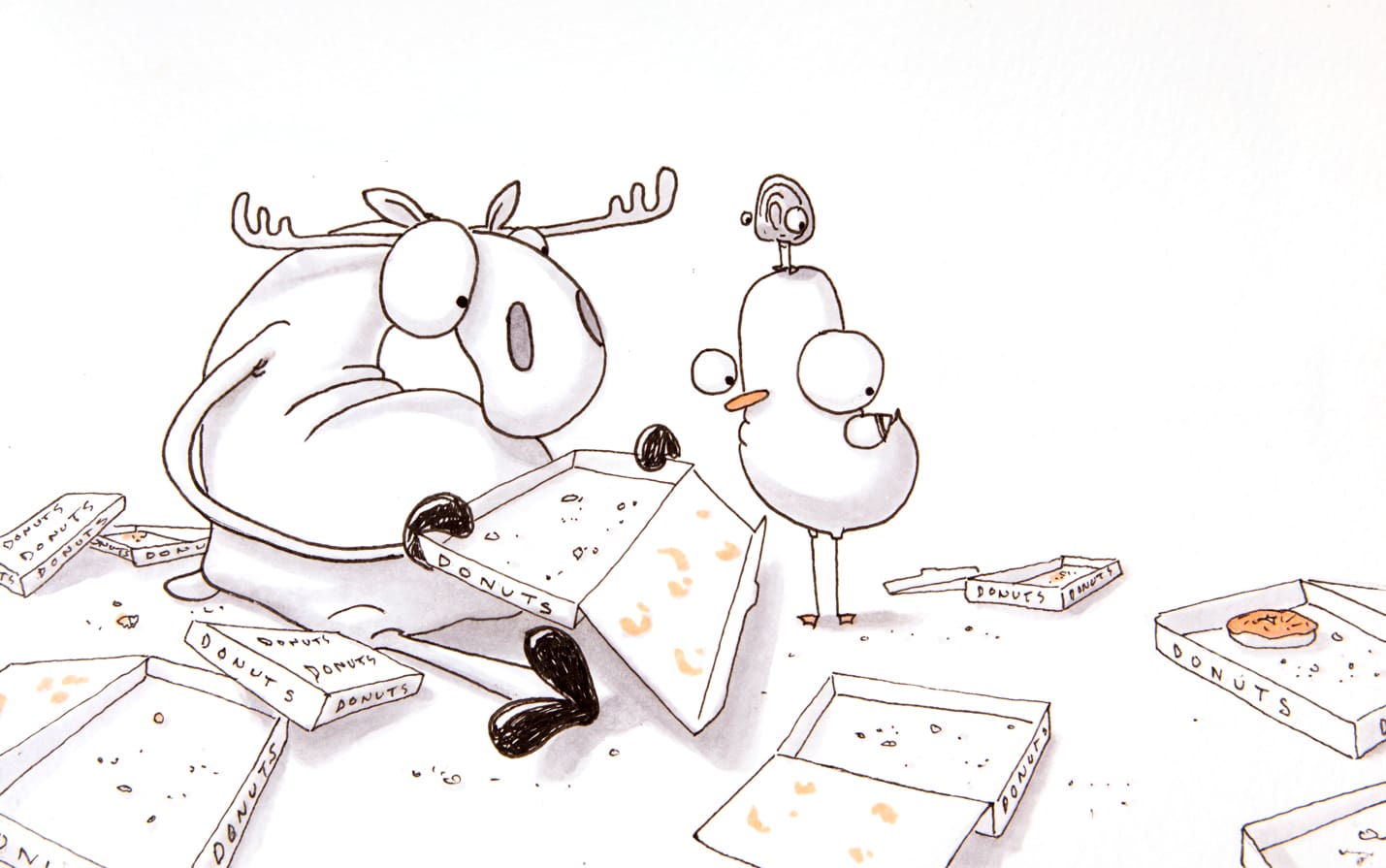 ______________________________________
Class Itinerary
Lesson 1 – Finding Your Character
In this lesson we will learn some sketchbooking techniques and pick a character you would like to develop further. We will then break down this character into simple shapes and play with proportions.
Lesson 2 – Posing Your Character
We will bring volume to the simple shapes we broke down and explore how to use these shapes to create a variety of poses.
Lesson 3 – Color Studies & Shading
In this lesson we will clean up our character design, experiment with color and create a small completed watercolor piece.
Lesson 4 – Mind Mapping & Thumbnails
Today we'll do a mind-mapping technique to help us think outside of the box and break away from the first idea.
Lesson 5 – Final sketches
We'll clean up our thumbnails and develop finalized sketches to help inform the story of our final piece.
Lesson 6 – Final Piece
Create a final narrative illustration with watercolor and colored pencils.
_____________________________________
Nuts & Bolts
– The videos for this class are pre-recorded and will be released on the following time table:
Lesson 1 – Tuesday, November 9
Lesson 2 – Wednesday, November 10
Lesson 3 – Friday, November 12
Lesson 4 – Tuesday, November 16
Lesson 5 – Wednesday, November 17
Lesson 6 – Friday, November 19
For more information and to sign up, click HERE!